Ruth Shafer Fleisher – Women Airforce Service Pilots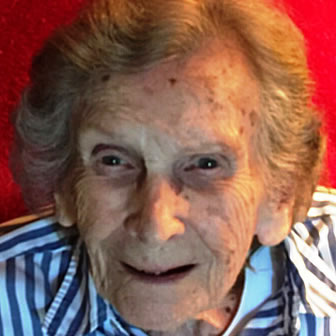 Iam proud to have Ruth Shafter Fleisher be the first female represented on the Veteran Visitor website.
The daughter of an airplane mechanic who later managed an airport in Rochester, N.Y., started logging flights as early as age 13. She said she flew "anything she could" and during her military service, among many other notable accomplishments, she tested AT-6 warbirds.
After the WASPs were disbanded in 1944, she got a commission to join the Air Force as second lieutenant and retired from the Air Force Reserve as a major. She later became one of the first women to work in a control tower at Philadelphia International Airport.
Fleisher earned her pilots license and ground school instructors rating before the start of World War II. After the war started, Fleisher joined the Civil Air Patrol and was assigned to Coastal Air Patrol as a communications officer on Long Island, New York. She joined the WASP in 1943 and trained at Avenger Field, Sweetwater, Texas. Following graduation, Fleisher was assigned to Gunter Army Air Field in Gunter, Alabama, where she instructed cadets on Link trainers, tested recently repaired planes, and occasionally ferried personnel or documents to various locations. Fleisher attended Officer Training School in Orlando, Florida.
When asked if "there are any funny things she recalled" she said "This was not in training; this was after I graduated and got assigned to an air base. They wanted some airplanes taken from one place to another. There were, I think, two or three of us girls and two or three fellows. Naturally there had to be a flight leader, so they appointed one of the young lieutenants to be the flight leader and we were all supposed to follow him to a particular air field.
I can remember we were in the Alabama-Georgia area, and we did fine for a while. Then, all of a sudden, I thought to myself that he's supposed to start turning north to go to the field, because if he didn't we were going to pass it. And I thought, well, that's kind of peculiar, but he was the flight leader. Sure enough he missed the field and threw up his hands indicating he didn't know where it was. I said OK, follow me. I motioned the direction we should go and took the lead. I got us to the field, but of course, nobody said much about that afterwards."
GOOGLE Ruth Shafer Fleisher for many more stories and much more information about this amazing veteran visited.