Robert Koller, Corporal, U.S. Army Korean War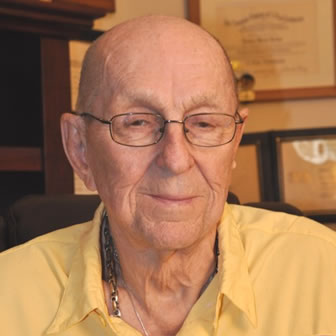 Having been an experienced x-ray technician at St. Luke's Hospital in Cleveland, and chief of the x-ray department in Mansfield General Hospital in Mansfield, Ohio prior to his enlistment, Robert signed up to serve as a medic.
Shipping out aboard the U.S. Naval Ship General C.C. Ballou with almost three thousand men, Robert arrived in Taejon, Korea where he was temporarily assigned to a military police unit until an opening became available in the x-ray department at the 171st Evacuation Hospital. The compound's Commanding Officer assured Robert that his skills were needed and the Lieutenant in charge of x-ray invited him to visit the department to look it over.
At the time of his arrival, the front lines were about two hundred miles away.  The weather was sub-zero at night and Robert quickly suffered from frostbite while on guard duty with the military police unit, working from noon to 4 p.m. and again from midnight to 4 a.m.  After about ten days, the Commanding Officer informed him that he would be transferred to x-ray. The great majority of patients were Koreans (ROK) working for the U.S. government but there were a few Army personnel also in the compound's hospital.  It was always busy as the injured were flown in day and night.  Surgeries were performed around the clock in the two operating rooms, each with three tables, and the x-ray machines were in constant use.
When he wasn't working in the x-ray department, Robert worked at the NCO Club, played softball for the compound's team, watched old movies, visited a local orphanage with toys and supplies from the church back home, recorded music for special events with a tape recorder he picked up in Korea, and shot lots of photos with a camera he also bought there. He went on his first R&R to Tokyo in April.  There were many USO shows but the most memorable featured Marilyn Monroe and Terry Moore. Even the Harlem Globetrotters made an appearance to play basketball for the soldiers.
In July, Robert was promoted to Corporal. By this time, the hospital had grown from about six hundred to a thousand patients. Throughout the hot rainy summer, fighting continued and badly injured patients came in numbers large and small. The ravages of war were horrific and it took miracles to save many of them.  In the meantime, rumors of a peace treaty were constant.
In November, Robert and about fifteen of his buddies from the 171st were transferred to the 25th Station Hospital outside of Taegu. Before he left the 171st, he helped to close down the x-ray department in preparation for transfer of the compound to the ROK. The 25th Station Hospital was reputed to be the best in Korea and, upon arrival, he was not disappointed.
Over Christmas, Robert went to Tokyo on R&R again. Along with his new camera, he saw much of the city and even watched a movie being filmed in a public park.  When he returned to Taegu to celebrate the New Year, Robert's enlistment was coming to an end. To his surprise, an error was made and he was not scheduled to leave at the end of January as he should have based upon his days of service.  In late February of 1954, Robert shipped home, with almost three thousand military personnel and their dependents, aboard the U.S. Naval Ship General E.T. Collins, to Fort Mason in San Francisco. Arrival was on March 19 and he was on deck to see the Golden Gate Bridge. From there, he officially separated service in Ft. Knox, Kentucky before returning to Ohio to buy his first car and begin working again right where he left off before this unforgettable life changing experience in the service of this great country.
Robert was a veteran visited by a veteran visitor August 22, 2015