Carl Nucilli – U.S. Coast Guard and Navy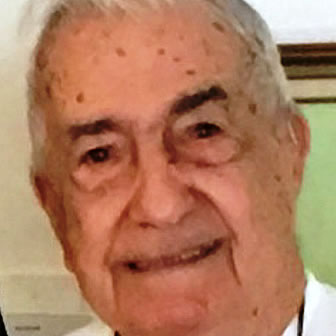 Carl began our brief get-together by telling me how his father didn't want him to join the service at his young age. So he waited until he was 17+ and joined anyway.
His main interest in joining was to take advantage of the GED (General Education Development) program that was being offered as enlistment enticement at the time just before the bomb was dropped on Hiroshima. He was serving on a Coast Guard mine-sweeper at the time and commented on how the world today would be a much different place if it weren't for that bombing. Beginning specifically with what was building up to be a considerable loss of life on both sides.
He laughed when he recalled the time when he "put in" to go to Korea he was sent to Alaska. Then when he "put in" for Vietnam he was told there was no need for destroyer escorts there, so his request was denied.
Carl went through both the military enlisted and warrant office programs. He served 4-years in Coast Guard intelligence and carried the rank of W4 Warrant Officer when he was discharged after his last 4-years patrolling the Western river system.
When I asked him if he still has his uniform his response was similar to many others that were asked the same question. "Yes, but it doesn't fit anymore."
After his military service Carl relocated to Naples, FL and drove a motor coach back and forth from the airport and took tourist visitors to Everglades city to see the alligators.
It was the BIG tips he remembers receiving from passengers that brought a smile to his face.
Today, Carl lives in Homestead. FL.